Spacious Room In UR Apartment
Compared to private ones, UR Apartments tend to have bigger rooms.
Emanuele san who lived in a private apartment, needed a larger room.
So we viewed a room almost twice as big as his current room.
The result was…
He loves it!!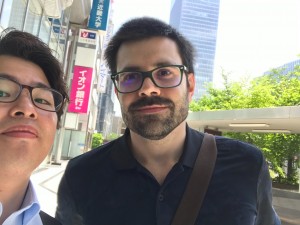 We love to see our customers' satisfied facial expression.
If you are looking for apartments, please give us a call!